We love offering a different pricing model for clients. Our packages start with the rental rate. This covers the rental of our 42 acre facility for 8+ hours, use of 3 dressing cabins, 3 ceremony sites, an outdoor pavilion, an indoor 8,000 square foot log cabin, tables and chairs, and a venue representative. From there, clients can choose to add on our custom reception packages. This per person price coves much of what you need to host a beautiful event with us handling the full setup and cleanup. Pricing reflected below is for Weddings and Receptions. Looking for other types of events? Click HERE to see information on different event types. Again, our reception packages cover the majority of your event needs including but not limited to:
Variety of catering options provided by our partnership with local restaurants
60″ round tables and mahogany Chiavari chairs
Linen tablecloths and linen napkins in a variety of colors
China and silverware service
Centerpiece decor, including custom designed fresh floral centerpieces for our wedding packages
Full setup and cleanup for your event
BYOB service/setup with included bartender and security officer labor
Assistance in planning the event of your dreams
Rehearsal/Ceremony/Event coordination the day of your event
Use of dressing rooms

Their wedding day was simply unimaginable…it was so beautiful, and every detail of the reception was GORGEOUS! 
TIMEKO, Mother of the Bride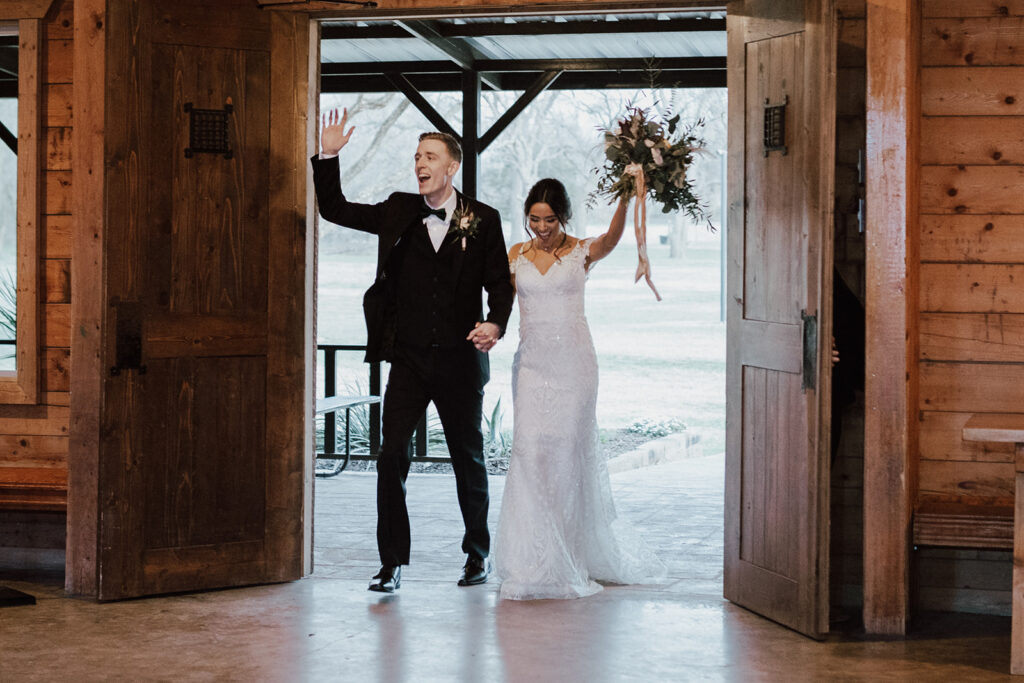 Our Facility Rental Rate is the price for the rental of the facility for the day. This is also the rate for the DIY bride who wants to handle all the details on her own.
PEAK SEASON
FRIDAY $4995 SATURDAY $6995 SUNDAY $3995 weekday $2995
 OFF SEASON
 FRIDAY $3995 SATURDAY $4995 SUNDAY $2995 weekday $1995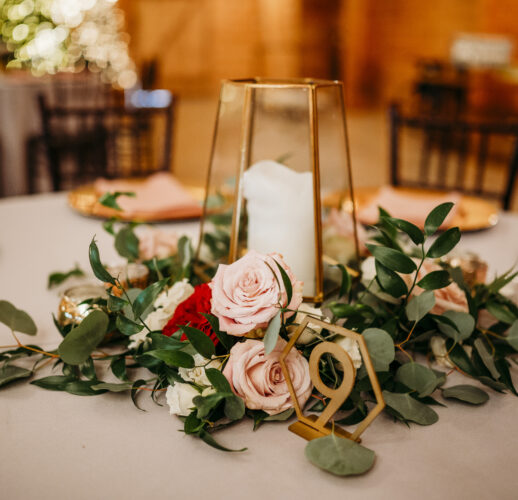 Our Signature Reception packages start at $49.95 per person and include most everything you need for your event. 
saturday $52.95 minimum 100 guests
friday $49.95 minimum 50 guests
sunday $49.95 minimum 50 guests
WEEKDAY $44.95 per person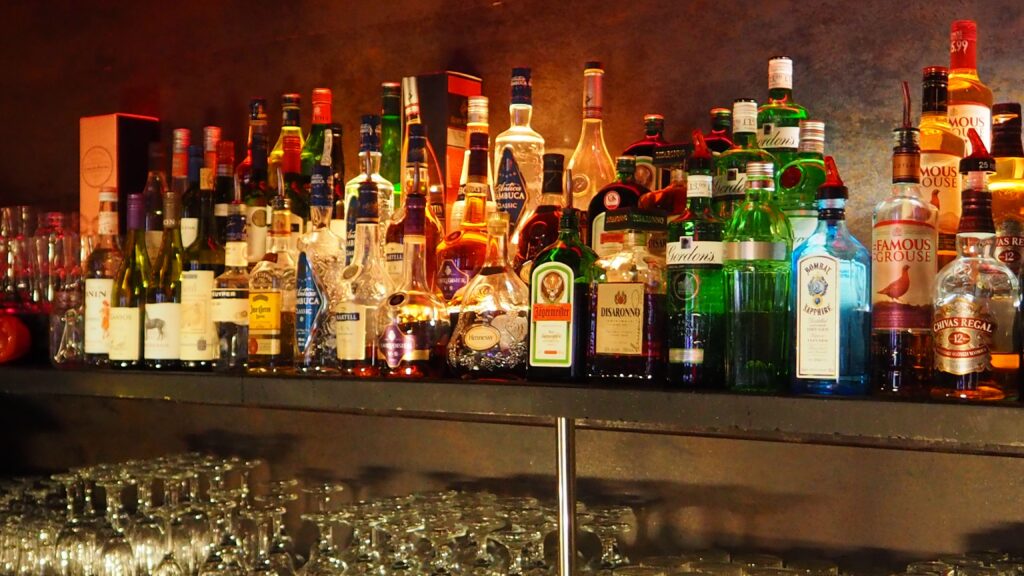 Cross Creek Ranch is a BYOB facility allowing for you to select one of our Bar Packages for service of your Bar.  
Bar packages start at $1000 and include full set up, service, clean up and the city required security officer. Package rates based on headcount.
other services outside vendors
Cross Creek offers additional services and partners with a variety of outstanding vendors to provide you with everything needed for your day, including peace of mind.
Event Coordination
floral instalations
We host a variety of events that include, but not limited to, the following; Weddings, Corporate Parties, Reunions, Birthday Parties, Anniversaries, High School Graduations, Mitzvahs, School Functions, Memorial Service, Day Camps, and many more.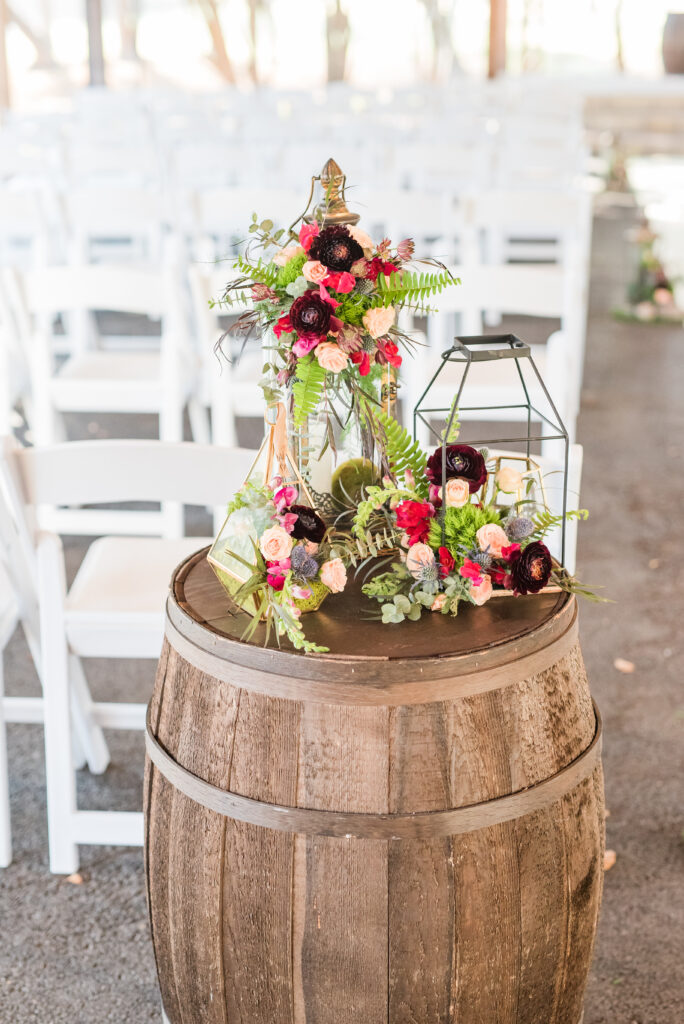 "The Cross Creek Ranch was magic! This place is perfectly set up to capture the best of everything for your wedding. The team made an elaborate vision come to life, vibrant with color, detail, and florals. They went out of their way to find what was needed to capture the vision. It came to tether to beautifully. I was speechless. I think I cried at seeing it all come together! Moreover, they are structured so you don't have to think or worry about anything. It rained and they pivoted so gracefully to shelter the ceremony. It was romantic and washed away any worry I may have had for it turning out beautiful – it was even more magic because of the rain!! They just pull it all together, provide you with a list of great vendors who work well together. I used an outside caterer because I am vegan and they worked it all out without me worrying about a thing. I will be back to renew my vows here – it was so special and perfect. I am so so grateful to them. It's not just the place, but the people on the team that make it magic!

We think CCR is amazing. We will cherish these memories forever and we can't thank you enough.
frequently asked wedding day questions
Below are just a few of our Frequently Asked Questions about your wedding day, visit our
FAQ
page for a full list of questions about Cross Creek.
We would love to hear from you, please give us a call at 972-221-0167.